02/Dec/2019
Thank you to all for your kind donations and for attending the Annual Childcare Department Christmas Coffee Morning.   A special thank you to our Special Guest from The North Pole.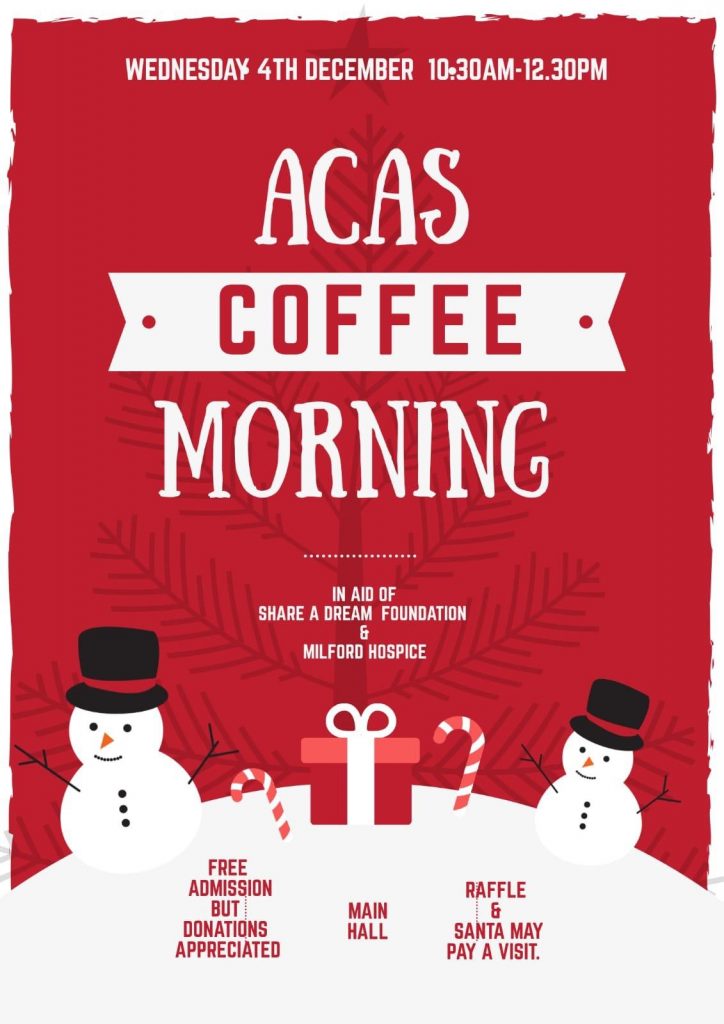 LCFE learners will hold its Annual Charity Coffee Morning on 4th December. This is a longstanding tradition at LCFE and very successful college event. It will be organised entirely by ACAS – the Advanced Childcare Class.
The date for the event is this Wednesday the 4th of December between 10:30 am and 12.00 pm. All are welcome to pop along and sample the festive delights.
There will be a raffle held and all proceeds will be donated to Milford Hospice and Share a Dream Foundation.
Both organisations have been contacted and are delighted with the donation.