Beauty: Sculptured Nails / Nail Extensions | BH002/BH003 (10 weeks)
Course Overview
Award(s)
CERTIFICATE OF ATTENDANCE
Course Code:
BH002 | Wed 18.45 - 20.15 / BH003 | Thurs 18.45 - 20.15
Fees:
€80 | Materials: €80
This course is suitable for individuals who wish to develop skills and techniques in the application and design of sculptured nails/nail extensions so that the participant can offer this service to the public.
See guidelines for models under Hair, Beauty  & Holistic Course Guidelines on p10.
Apply for this Course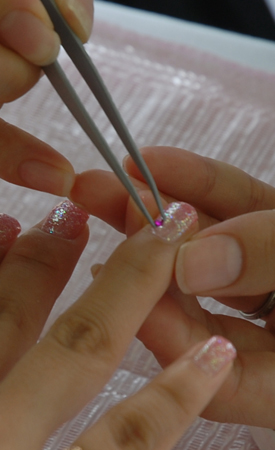 Programme Description
The application of sculptured nails is an art in itself that takes time, precision and skill. Sculptured nails are semi-permanent nails made from an extension nail which is applied to the natural nail with a gel placed over it, which is cured under a UV lamp.
• Application of Sculptured Nails/Nail Extensions using Gel Products
• Refill Procedure
• Maintenance of Sculptured Nails/Nail Extensions
• Manicures: Theory and Practice
• Manicure Techniques including Nail and Hand Treatments