08/Feb/2019
A wealth of exciting experience, insightful knowledge and practical advice were on offer at the 2019 Business Forum hosted by LCFE this month.  The highly successful Forum was superbly hosted by Hilary McCann, Head of Business and IT at LCFE and our learners left with the overall message that "anything is possible."
First up to speak was Darren O'Dwyer, Senior Talent Advisor WP Engine. He spoke about the history of WP Engine and how the founder, Jason Cohen, found a niche (WordPress Digital Experience Platform) and used his own capital to set up the company in 2010. WP Engine which is based in Texas opened its' Limerick office in 2016 and their aspiration is to have 100 staff by the end of this year.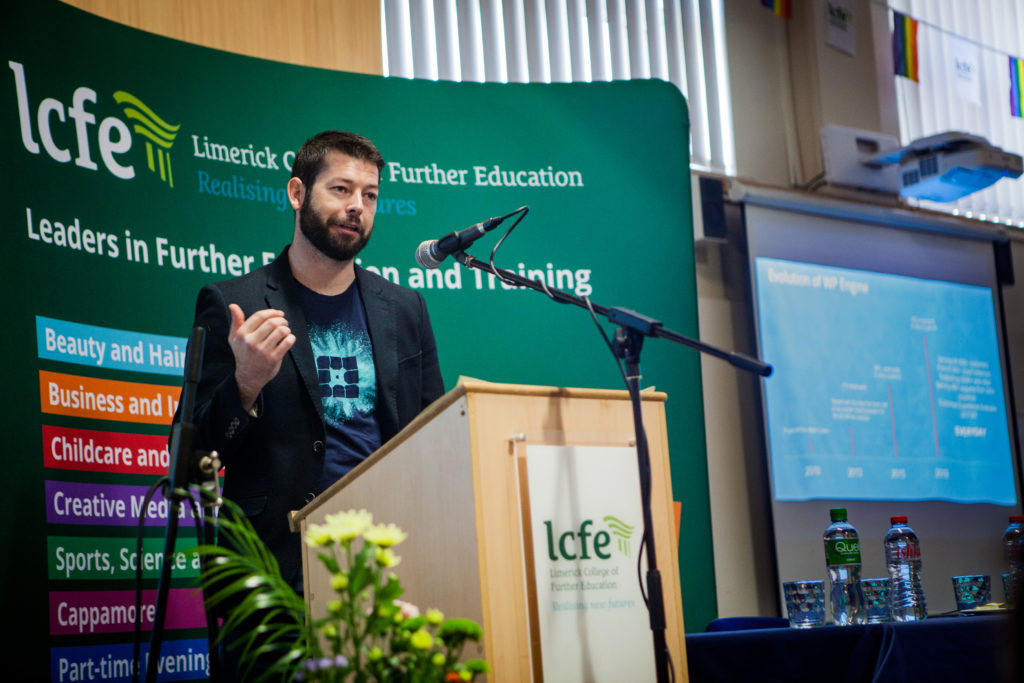 The second speaker, April Drew, MD of Drew Media shared a wealth of international experience having worked as a Journalist in the US before returning to Ireland to set up her publishing business from home. Her first publication – a magazine-style publication 'Brides of Limerick' was a great success and April has since gone on to do the same for many other counties. Her most recent publication is a magazine full of information for families wanting to take holiday breaks around Ireland.
The forum ended on a high note with Molly Bermingham, an LCFE graduate, who has gone from LCFE's Level 5 Marketing Course right up to a First-class honours Masters in Marketing sharing her journey. Molly currently works as a Marketing Practitioner for the Simon Community in Galway and has plans to emigrate to California on a graduate visa within the next few months. We wish her an enjoyable adventure.