21/Nov/2022
Excited to have been involved in CAW 2022 here at College of FET – Mulgrave St Campus where we had a wide range of activities that ran throughout the week.
Based on the following themes, our events increased awareness amongst second level students of the benefits of FET and also amongst our own learners on the benefits of progression to higher education.
Where Next? Progression & Careers
The FET Journey
FET The Smart Choice
The Learner Experience
Guest speakers, Robert Ford, University of Limerick and Clifford Parrott, Magpie 6 Animation Co delivered inspiring and informative chats to our learners and allowed them to see what is possible – all it takes is determination.  
This message was reiterated by some of our Alumni who gave podcasts on their individual journeys. 
We were also delighted to welcome students from Colaiste Michil CBS Limerick who joined us on Thursday for our College Experience programme – a great morning was had by all.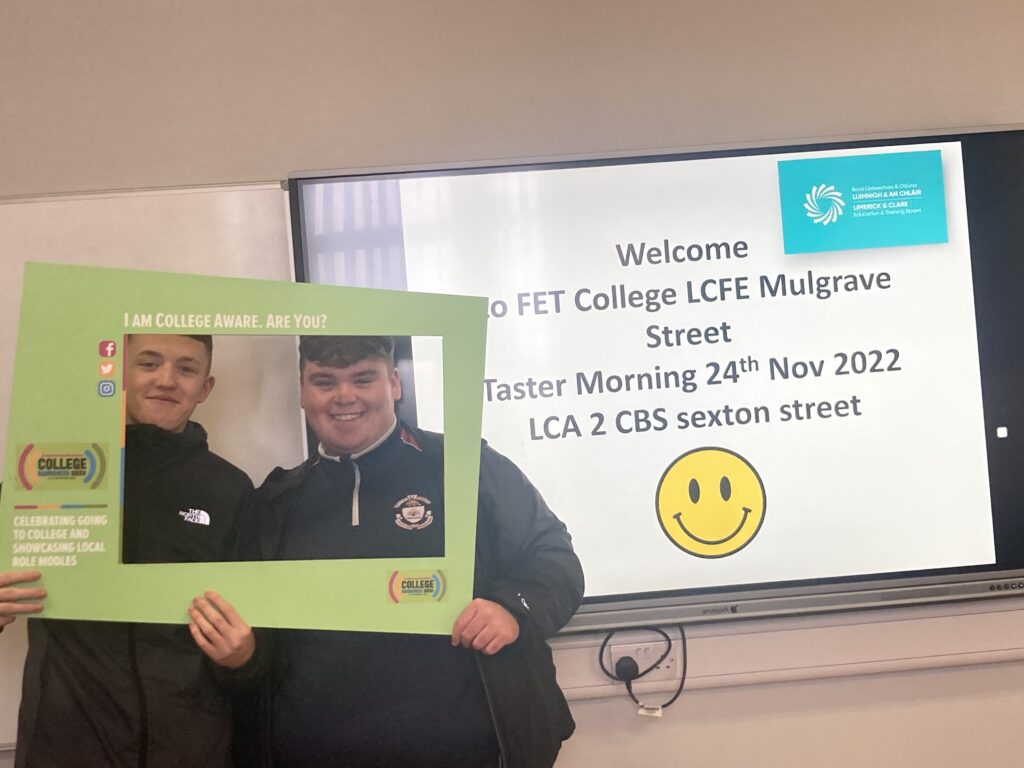 Fun stuff such as Tarot Readings and Open Mic sessions in The Courtyard ensured that the vibe was lively and fun throughout the week.
Watch our gallery here for photos from throughout the week.