20/Feb/2023
We are so looking forward to the Annual Enterprise Morning here at our Mulgrave Street Campus. 
This year we had speakers come from very diverse industries who shared their experiences and journeys with our learners.
Claire McDonnell, Founder of Sandwich Sisters, gave a wonderfully inspiring insight into her journey to date – all she has achieved and how she got to where she is.  Claire's main advice was to highlight the merit of a good work ethic – no turn in the road is a disadvantage, just maybe not the road for you.  Every experience offers either a new skill, information, etc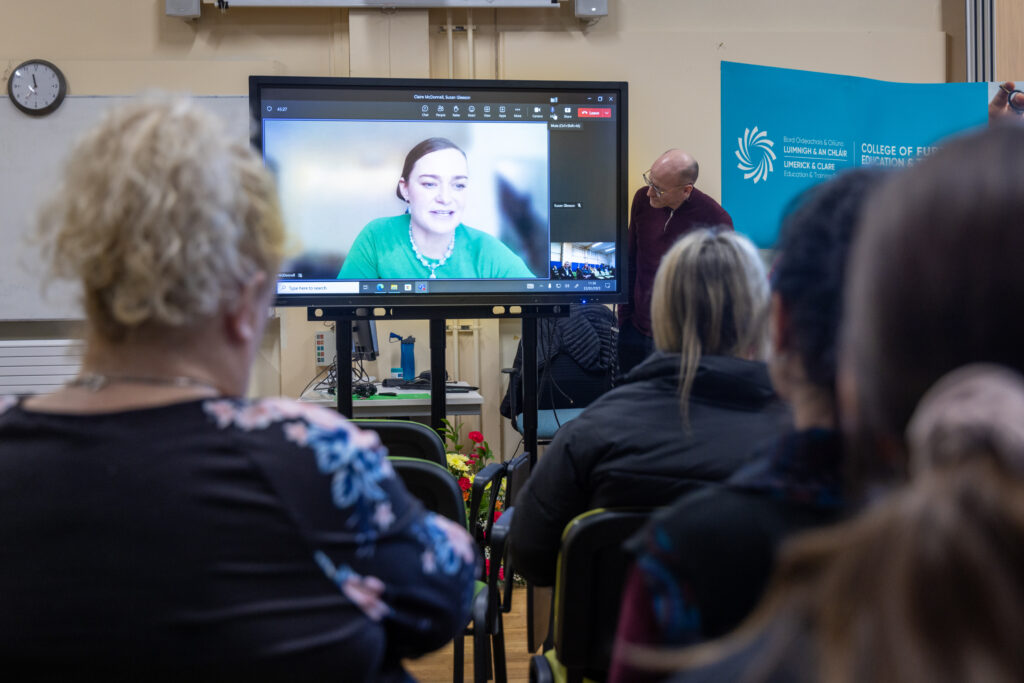 Guest speaker Laura Hartnett, Software Developer, Analog Devices won the audience over with her story – from a degree in Zoology to being a software developer, via the Limerick and Clare Educations and Training Board's Coding Careers for Women programme, at a large multinational company – who said you can't change direction along the way? Laura's presentation gave a great insight into the world of software developing and allayed some concerns that our current ICT learners may have had about their future world of work.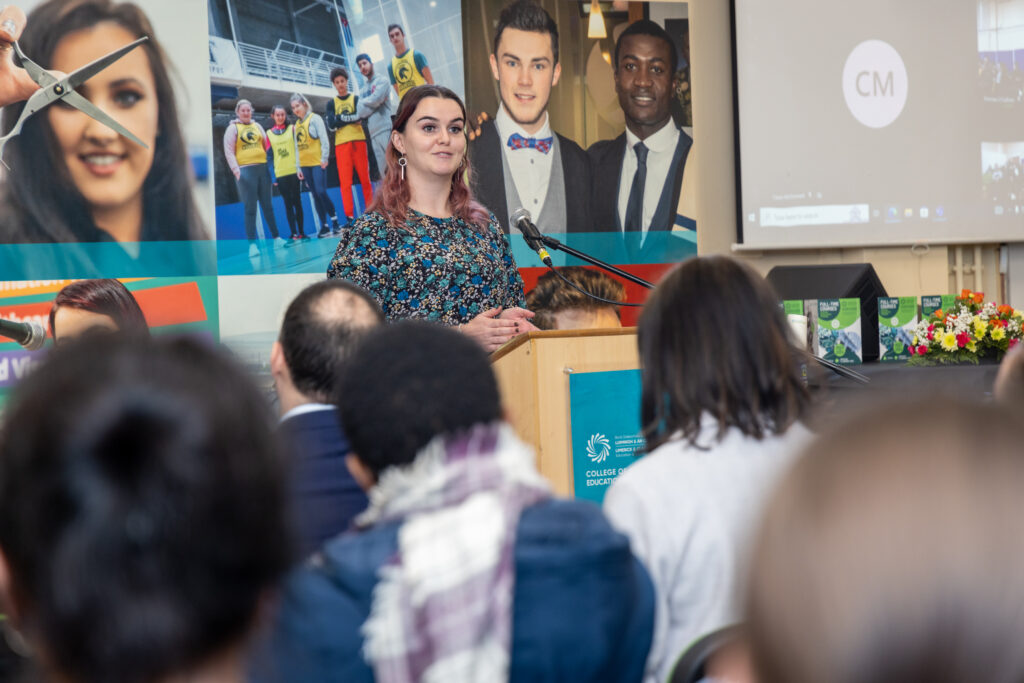 The event's final speaker, Martin Ryan, former LCFE, Mulgrave Street Campus learner enthralled the audience with a trip through music gigs, glass fitting, car dealership management and much, much more.  Again, the message was that you are constantly learning, constantly evolving so don't be afraid to take a chance, to try something new, to embrace new experiences.  Everyday, every experience is a learning opportunity.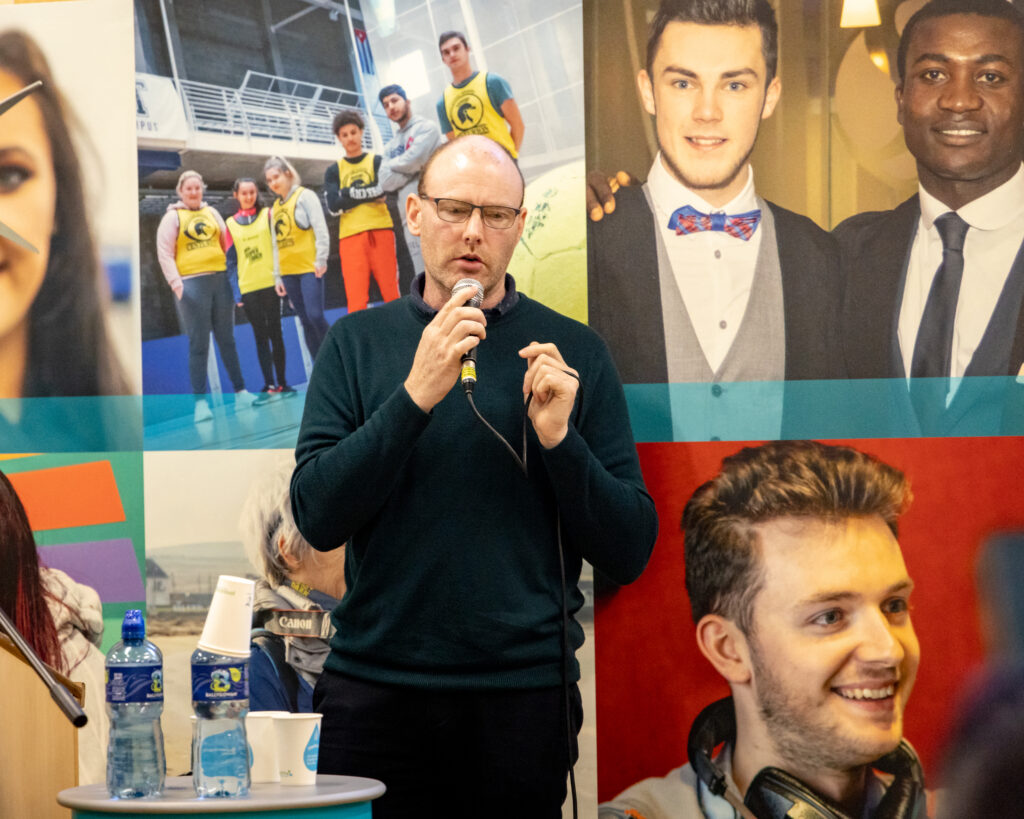 FET Manager, Eimear Brophy, finished off the Enterprise Morning with an inspiring speech commending the learners on their focus and drive.  Eimear also spoke about progression, both into the world of work or continued study saying "plans change but your goal should be your guide and your passion."