Blacksmith & Iron Craft | BICC
Course Overview
Awards:
City & Guilds Certificate Forgework 8485
The Certificate in Forgework proves you have essential basic forging skills, so you can go on to train as a blacksmith or farrier. You'll learn how to use forge hearths, forge metal and use specialist blacksmith's tools. This qualification is a centre-based qualification designed to be taken in a College environment. You need to achieve this qualification before starting an Apprenticeship in Blacksmithing or an Advanced Apprenticeship in Farriery.
Apply for this Course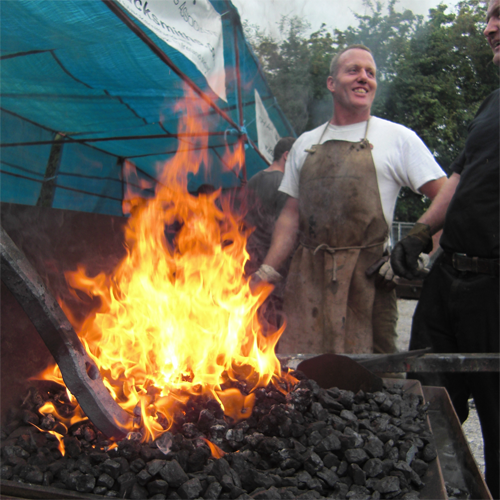 Typical Modules
Know the Principles of Forgework
Undertake Forgework techniques and processes
Producing Forgework pieces to industry standards

Word Processing
Communications
Work experience
Health & Safety

Entry Requirements
Employment Opportunities
Applicants must have Leaving Certificate, LCA or equivalent.
A minimum of grade D in English and Maths is required.
Holders of a QQI Level 4 Award are also eligible to apply.
Mature learners (over 23) may be exempt from the above academic requirements.
Places on the programme are limited and will be allocated on the basis of a personal interview.
This qualification could lead to jobs such as:  Assistant forgeworker  Assistant metal artist  Farrier (if you progress and take the Level 3  Diploma in Farriery as part of the apprenticeship framework)
You could progress to an Apprenticeship at Level 2 in Blacksmithing, or at Level 3 in Farriery.