Multimedia Animation and Game Design | MAXX
Course Overview
Awards:
QQI Level 5 Multimedia Production 5M2146
This course provides learners with the opportunity to train for a career in Graphic Design, Digital Media, Video Production, Games Design or Web Development.  Designed to provide learners with a practical understanding of current and future digital media applications and technologies through practical projects, the course supports development of a broad range of technical skills and enhances creativity.
Learners will design and created graphics, websites, video projects, 2D and 3D animation and game projects.  Multimedia Production learners have access to the College iMac Computer lab equipped with industry standard creative software and hardware.  this programme can lead to further study at LCFE (Level 6) and offers opportunities for progression to third level.
Apply for this Course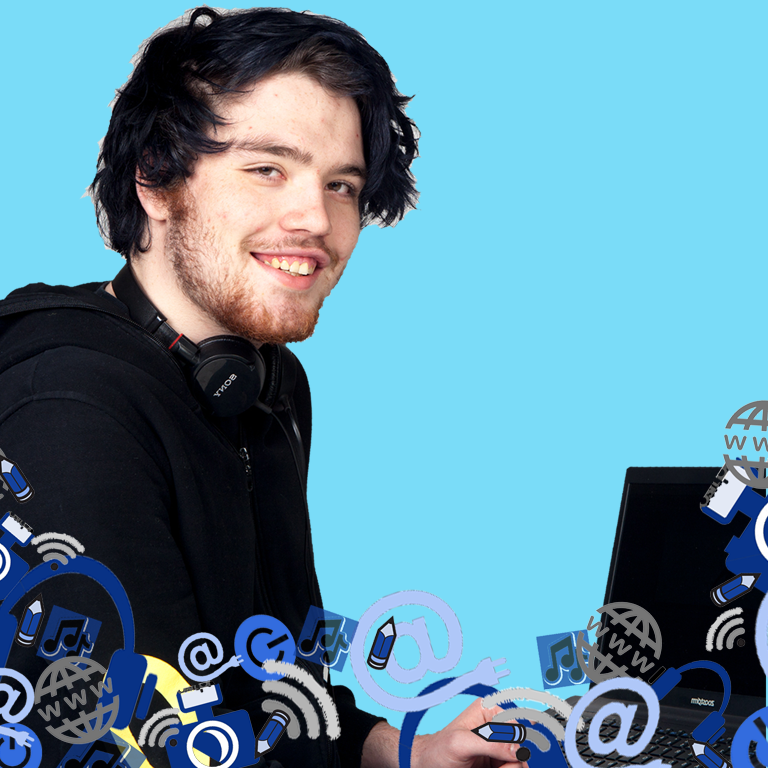 Typical Modules
Design Skills
Multimedia Project Development
Multimedia Authoring
3D Drawing & Animation
Communications
Web Authoring
Work Experience
Digital Movie Processing
Animation
Games Analysis Design
Entry Requirements
Employment Opportunities
Applicants must have Leaving Certificate, LCA or equivalent.
Holders of a QQI Level 4 Award are also eligible to apply.
Mature learners (over 23) may be exempt from the above academic requirements.
In addition applicants will have to undertake an interview.
This course will also be relevant to those interested in pursuing a career in digital media production.  Opportunities include web design, digital video, graphic design, advertising, game design or multimedia production.
It also provides foundation skills for further study in Multimedia, Digital Media, Game Design, and Audio/Visual Studies.
Having completed this programme, learners may progress to QQI Level 6 6M5132 Advanced Multimedia and Web Development in LCFE
This course has Links to Year 1. LC517 Creative Multimedia – BSc (Honours Degree LIT), or Tralee Institute of Technology for Bachelor of Arts (Hons.) Design in Interactive Multimedia.
Institutes of Technology and other Colleges around the country may be offering opportunities for further studies. Please check with the individual Admissions Offices of any institution you are interested in attending or visit  www.cao.ie