Radio Broadcasting & Music Management | RBMM
Course Overview
Awards:
QQI Level 5 Radio Production 5M4511
This is a 1 year, full-time programme designed for those wishing to pursue a career in Radio Broadcasting and/or Music Management. The programme offers learners the opportunity to develop the knowledge and skills to do this effectively.
Apply for this Course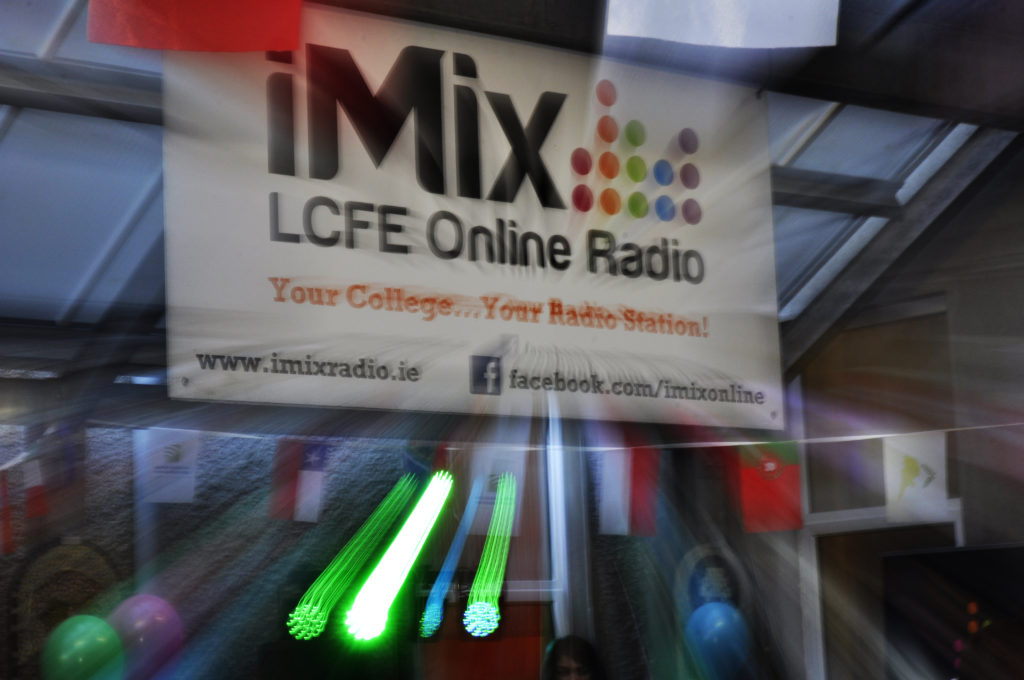 Typical Modules
Radio Programme Production
Media Analysis & Research Skills
Sound Engineering and Production
Presentation Skills/Communications
Music Industry Studies
Safety and Health at Work
Desktop Publishing/Image Processing
Libel & Defamation
Word Processing
Event Production
Work Experience

Entry Requirements
Employment Opportunities
Applicants must have Leaving Certificate, LCA or equivalent.
Holders of a QQI Level 4 Award are also eligible to apply.
Mature learners (over 23) may be exempt from the above academic requirements.
In addition applicants will have to undertake an interview.
Radio/TV; Event Management; Broadcasting/Production; PR; Sound Engineering; Journalism (Music Critic); Music Management.
This Media programme has direct entry arrangements with Mary Immaculate College, Limerick, Limerick Institute of Technology (LIT) and Tralee Institute of Technology. LCFE graduates have successfully secured places in these institutions. Award holders may apply for a place on the Advanced Certificate in Media / Radio Level 6 programme in LCFE
Institutes of Technology and other Colleges around the country may be offering opportunities for further studies. Please check with the individual Admissions Offices of any institution you are interested in attending or visit www.qqi.ie