19/Oct/2018
This week LCFE were honoured and excited to welcome three amazing Guest Speakers on campus to share their wisdom and Life experiences todate.  Cillian Keane, Ailish Considine and Adrian Kearns.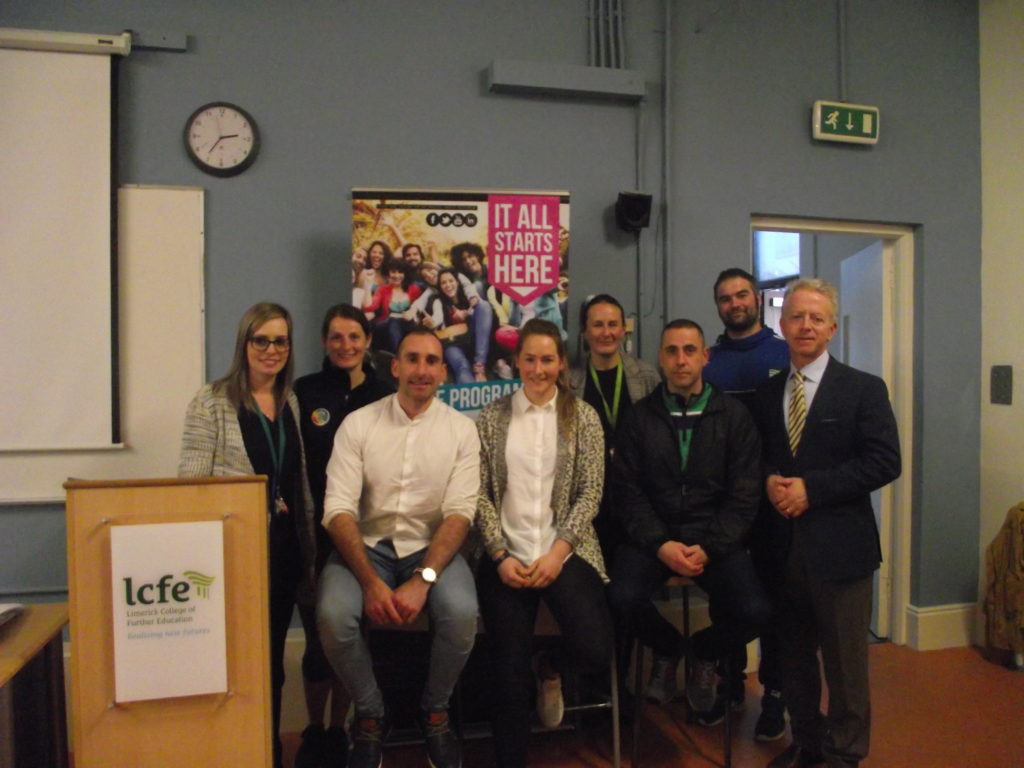 Cillian Keane  has been  working in the Health and Fitness industry for the last 9 years. He is passionate about what he does, and enjoys motivating and encouraging people to be active and get fit in their daily lives.   "Not everyone feels motivated to go to the gym/exercise every day!  Every single one of us has days like this were we can't be bothered.  Best advice I can give is just show up.  Just showing up and getting whatever amount you feel like doing done is better than nothing."  Cillian won The U68KG Category At The Natural Bodybuilding Federation Ireland 2016.
Next to speak was Ailish Considine, Former LCFE Learner in both Sport Injury Management and Art & Design.  Ailish who described herself as an eternal student has just signed a Professional Contract with  the Australian Football League Women's Adelaide Crows team.   Ailish spoke about her journey and emphasised that doing what you love will reap great rewards.  What an adventure she is about to have?  Well done and best of luck Ailish! 
A second former LCFE Learner, Adrian Kearns, then took to the podium to share his life story – how his interest in Kung Fu saw him win four gold medals and a silver at the Wushu Championships in Hong Kong – a tournament which is regarded as the Olympic games of competitive Kung Ku.  Adrian's passion for Kung Fu lead to an interest in injury, repair & recovery and the LCFE Sports Injury Management Course at LCFE.  Adrian joined the Limerick Senior Hurling Support Team on a work experience placement and impressed so well that he became an official member of the team and played a vital role in team's success in 2018.
Moral of the day – follow your dream and do what you love!